Mass. legislators debate whether to fund addiction programs that lock people up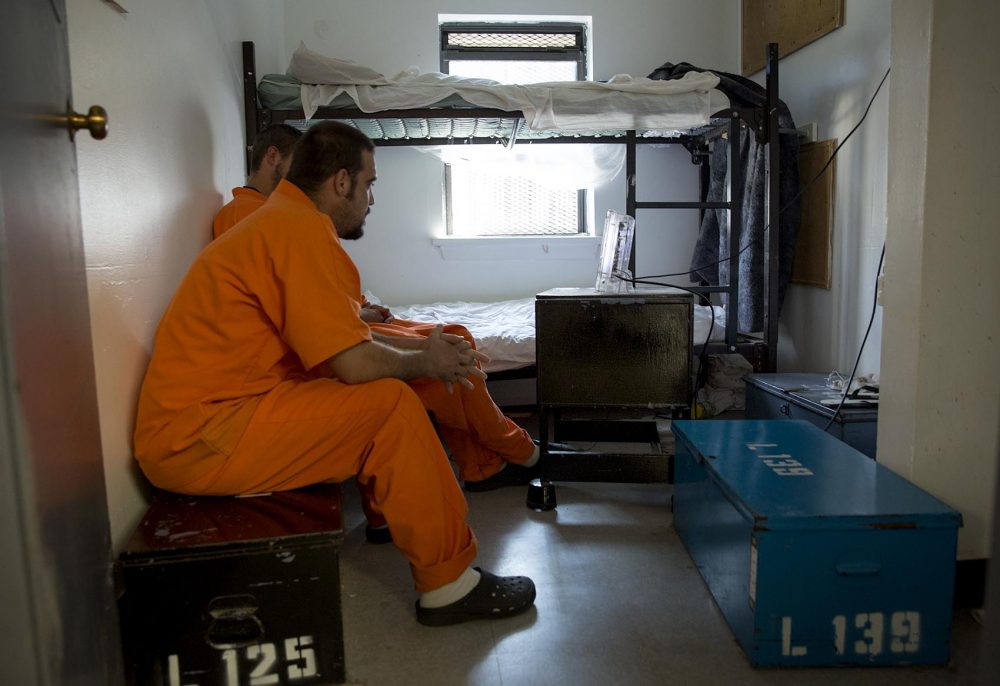 WBUR
By Deborah Becker
April 21, 2022
Massachusetts lawmakers are debating whether to continue supporting programs that put people inside jails and prisons for addiction treatment.
Both Gov. Charlie Baker and the House leadership have proposed setting aside roughly $23 million in the budget for such addiction programs. But State Rep. Ruth Balser has filed budget amendments to eliminate the funding and redirect it to community treatment programs.
Some advocates rallied outside the State House on Wednesday to urge lawmakers to halt funding the prison programs that commit people to addiction treatment inside correctional facilities.
Emily Smith, of Hingham, is among those who spoke out against the programs, sharing her personal experience with her brother.
Smith said she went to court earlier this year to commit her brother to treatment because she was concerned about his mental health and his drug use. But she didn't realize he would be sent to the Plymouth County State Prison for treatment.
"The first time he called me days after being there he was so upset and so mad at us," Smith said. "He said, 'Why did you throw me in jail?' "
Her brother, Chris Hiltz, said police arrested him while he was living in his car and took him to court. A judge then determined that his drug use was dangerous enough for an involuntary commitment. So, Hiltz said, he was shackled, handcuffed and transported to Massachusetts Alcohol and Substance Abuse Center at the Plymouth prison. While he was there, he said he received little help.
"The worst experience of my life," said Hiltz, 35. "I'll be honest, I've been to many detoxes. I've been to a lot of mental health places, but never in my life experienced this."